Mari Montgomery Realty--A Man's Perspective
Mon. January 21, 2013 at 02:10 PM
Mari Montgomery Realty--

A Man's Perspective
Well, this is pretty sweet. I know my husband is a wonderful man. We have been married for 11 years already. Don (my husband and "man of the year" nominee) sent me a blog yesterday he asked me to post as we enjoyed our Elkins Lake home on a lovely January weekend in Huntsville TX.
Now, this is funny---see if you get this picture. I am sitting next to him on our sectional sofa--separated only by a console that houses remote controls and has drink holders (yes, I succumbed to convenience--yikes, drink holders!) Anyway, he is on is laptop and I am on mine. I receive an email with the blog. I almost responded by email before I realized, oh my gosh---he is sitting right beside me! We had a chuckle.
It's kinda deep. It's not just about Huntsville TX Real Estate or Lake Conroe Waterfront Homes for sale or Lake Livingston Vacation homes sold, it's about ..... well, I'll let you read it.
So, here it is....
.

Mari Montgomery Realty, A Mans Perspective.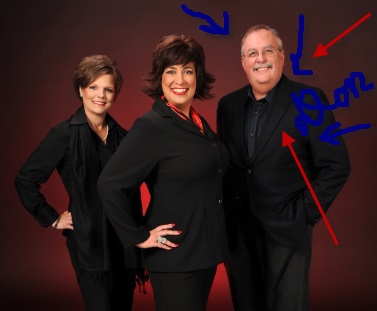 Guest Blog By Don Montgomery
I have been sitting outside this evening by a roaring fire in our fire pit reflecting on working for
Mari Montgomery Realty.
I enjoyed my 30 year career in the safety field but I recall all efforts revolving around budgets, corporate profits, statistics, turnover rates, accident injury stats, training success rates etc. The success of the corporation and my contribution to that success were what drove me in business.
Over the last few years I have seen business in a new light. A business driven by passion for the client. Each real estate "transaction" involves real people---families, mothers , fathers, children, all embarking on one of the most important transactions of their lives.
These "transactions" are driven by human events; a loss of a family member; a promotion; needing more space for a growing family; fulfilling a lifelong dream of a weekend lake home, moving to be closer to family, divorce, etc.
Daily, I watch Mari and Sherri handle each " transaction " with amazing passion for each and every client. Whether the transaction is a $5000 lot or a $400,000 waterfront home, each client is afforded the same amount of attention and passion.
I truly enjoy being a part of a business operating on

passion

rather than

profit.
You need to use
Mari Montgomery Realty
for your next real estate transaction. Believe me, you will be glad you did.
Passion is the way to go!

Posted By: Mari Montgomery
Filed in:
Company News / Realty News
Tagged:
man's perspective
,
mari montgomery realty
,
huntsville tx real estate
,
lake livingston real estate
,
lake conroe homes for sale
,
waterfront properties
,
waterfront homes
,
realtor
,
real estate companies
,
huntsville tx home
,
wildwood shores homes for sale
,
elkins
Login
or
create a profile
to post a comment