State Bird of Texas is.......................
Sun. October 14, 2012 at 02:37 PM
..............................
...the

Mockingbird!!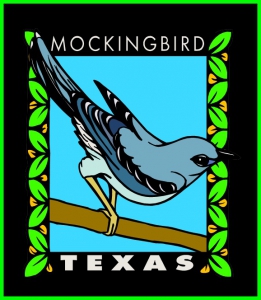 The mockingbird was named the state bird of Texas in 1927. It is found in almost every habitat in Texas. Including, but not limited to, my backyard!
The bird is known for copying.  Texas rebellion style.   "We'll take the bird that practices the 'socially unacceptable,' copying!" 
Kids, DON'T do this at school, but if you are a bird, it's pretty cool!!!
It can mimic the songs of approximately 50 other birds.  Pretty amazing.
And...........they are mean little boogers.  In a territorial dispute between a Blue Jay and a Mockingbird, not sure who'd I'd take in a bet.
They also have the penchant for driving my "puppinos" crazy!  They scare the cute little doggie sweaters right off of them.  In the evenings at about 7:00, they make this horrible and scary sound like a pack of dogs growling.  Seriously, JUST to mess with my babies!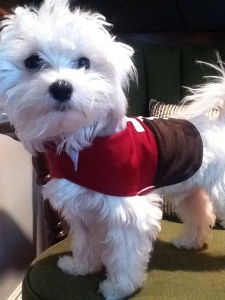 (DIRK)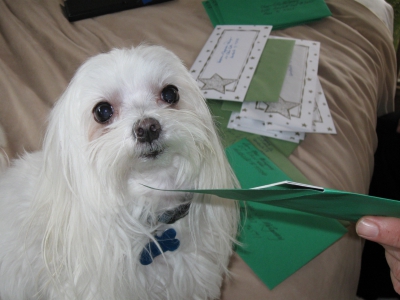 (to the left is Carmen already looking scared)
 Bella (left) and Dirk (right) Hanging out with Mommy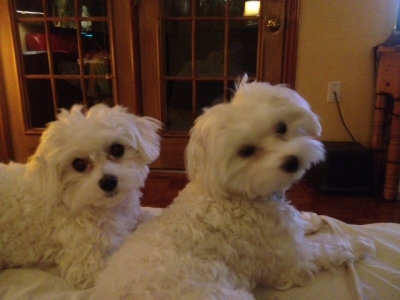 See, all roads, conversations, subjects, blogs ALL circle back to my babies!!  
"Where there is a Maltese, there is a way!"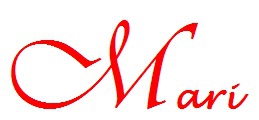 Licensed TX Broker, CRS®, GRI®
2012 Houston Five Star Real Estate Agent, 2010 Winner of the QSC Best in the Business Award, 2009 Winner of the People's Choice Award-Best Realtor in Walker County, #1 Realtor Keller Williams Conroe/Lake Conroe/Huntsville. Member, Platinum Circle Keller Williams Realty International, #1 Single Family Home Sales in Walker County

284 Interstate 45 S, Ste 1, Huntsville TX 77340 (across from the Target on I-45)

Serving: Huntsville TX, Lake Livingston  & Lake Conroe
Posted By: Mari Montgomery
Filed in:
Community News and Events
Tagged:
state bird of texas
,
mockingbird
,
legislature
,
1927
,
TX
,
Mari montgomery realty
,
Huntsville TX Real Estate
,
Huntsville TX Homes For Sale
,
Conroe Homes
,
Lake Conroe Real Estate
,
Lake Livingston Waterfront
,
north Houston real estate
,
lake Conroe texas
,
lakelake Living
Login
or
create a profile
to post a comment