Tuna Salad a whole new way--doesn't sound fishy to me
Thu. October 4, 2012 at 05:07 PM
Recipe Alert!
Okay, for lunch today I tried something new.  I decided I wanted tuna salad, but a new kind of creation.  Here goes:
-1 can well-drained can of tuna
-very finely chopped onion-about 1/8 cup
-montreal steak seasoning--just a dash
-balsamic vinegar-about 2 TB
-parsley-dried or fresh
-mayonnaise-about 2 TB or so (to your taste)
-garlic powder-dash
-few red pepper flakes
stir-place on Mrs. Baird's Bread (or any good white bread) add romaine lettuce--YUMMMMMMMMMM!
It is really amazing to me how tasty and how different it tastes than normal tuna salad.
Try it--I think you'll really like it!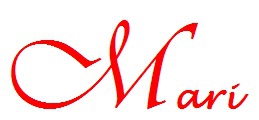 Mari Montgomery Realty /
Broker Associate, CRS, GRI
      
284 I 45 S Ste 1 Huntsville TX 77340
A Mega-Associate Office affiliated with KW Conroe/Lake Conroe/Huntsville
Direct:  936-355-8889  Office: 936-291-8800   Fax: 936-291-8808
Copyright 2009-2012.© East Texas Property Search, Inc.  Mari Montgomery. All Rights Reserved.
Posted By: Mari Montgomery
Login
or
create a profile
to post a comment