Wow, Wow, Wow...a Night with the Houston Symphony in Huntsville TX...AWESOME!
Sun. March 22, 2015 at 10:59 AM
Wow, Wow, Wow...a Night with the Houston Symphony in Huntsville TX...AWESOME!
Great seats, great date, great evening!
Unbelievable--The Houston Symphony Orchestra, led by Maestro Hannu Lintu performed Beethoven's 3rd (The Eroica) originally dedicated to Napoleon Bonaparte, before he became such an "evil dweeb," and speaking of pure evil, the demands that composer, Franz Liszt makes on the soloist in the beautifully performed Liszt Piano Concerto #1 in E-flat Major w/soloist Markus Groh ended the first half ---
And---take a breath--the opening the concert offered a "stunning" performance of the Aulis Sallinen "Fanfare, Op. 59." This performance was the moment that remarkably demonstrated the wonderful acoustics in the Performance Hall.
With few exceptions, a splendidly performed program. The beginning of the second movement of the Eroica was a bit unfocused and then as the music swelled, so did the confidence of the performance of that movement. The end of the 4th movement of the Eroica suffered also, as if rushing to the finish line to get the heck out of town. Specifically, the final coda lacked thoughtful phrasing. Alas, a missed opportunity.
Ah, but I digress---back to the main point and focus.
The Concert was amazing---omg--the sounds...it fed my soul.......it was FABULOUS and it was IN HUNTSVILLE TX--baby!
The newly christened James and Nancy Gaertner Performing Arts Center located on the Campus of Sam Houston State University (the fastest growing University in Texas!) is a remarkable place on so many levels.
Level 1: Community exposure to a different level of the fine arts. We have not had the facility to draw such a high level performance until now.
Level 2: The Music Program at SHSU--Sam Houston State University. This Performance Hall will enhance and INCREASE the quality and number of recruiting prospects into the Music Program.
Level 3: Balance in the Community in the types of available activities. I love the Rodeo and, yes, this former Opera Singer (yes, I was an Opera Singer back in the day) "loves me some bull riding," but----it is time for our community to step out and become more fully rounded. (And not just at DQ)
Level 4: Huntsville TX becoming an example of a commitment to the fine arts enhances the reputation of this fine community in the eyes of tourism, retirement haven, and "pit stop" for major artists on their way to a venue in Houston---only an HOUR away straight down Interstate 45.
Level 5: Community personal growth. It is well documented that those who are exposed to the fine arts are happier, tend to use higher level thinking skills like Analysis, Synthesis and Evaluation. It IS important---Read about Blooms Taxonomy They are 6 levels of cognition skills---after higher level thinking come "meta-cognition" which is "thinking about thinking" Heaven help us then!
Level 6: It makes me SOoooo happy!!! And, in our house, "if mama ain't happy, nobody happy."
So, let's hear it for progress! Let's hear it for James and Nancy Gaertner! Dr Gaertner is the outgoing --retiring--President of Sam Houston State University.
It was a fabulous night---a fabulous performance, and most importantly, was embraced and LOVED by an "Arts Starved" and appreciative community.
And---Maestro, that is why the audience decided that applause between symphonic movements, WAS appropriate.
So, next time you roll your eyes and take comfort in the emotional, empathic agreement of disbelief with the 1st and 2nd chair violinists, remember: Someone who is sitting close enough sees what you think no one does. And, whether or not you care about that is truly not the point.
The point is, how many times---REALLY--has an audience had such a disarming, visceral response to your work, so much so, that they impetuously started to applaud with appreciation and delight between movements, then rose to their feet after the 4th and final movement--and applauded and cheered for 3-4 or 5 final bows.
Not a bad night, Maestro....and, perhaps, a more discerning audience than you will ever know.
And my date, my husband, of course ;)
Check it out! Even Houston noticed Huntsville TX!
Mari Montgomery
Broker/Owner, CRS, GRI,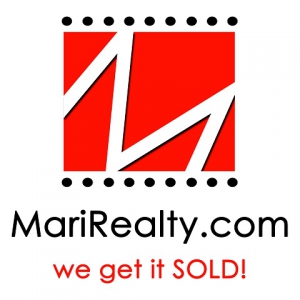 #1 in Single Family Home Sales in Walker County 2012-2013-2014
#1 OVERALL sales in Walker County 2012 & 2014
Readers Choice "Best Real Estate Company" in Walker County 2014
Market areas include:
Huntsville TX including Elkins Lake/ Lake Conroe/ Lake Livingston
Direct: 936-291-8800
Copyright 2009-2015.© Mari Realty Mari Montgomery. All Rights Reserved.
Posted By: Mari Montgomery
Login
or
create a profile
to post a comment